The job market is constantly changing, and it can be difficult for job seekers to keep up. This is especially true for Spanish speakers, who may face language barriers and limited access to specialized job portals.
JobDirecto is a job search engine that is designed specifically for Spanish speakers. The website has a large database of jobs in over 20 countries, and it also offers a variety of features that are designed to make the job search process easier, such as resume builder, email alerts, and interview preparation tools.
JobDirecto is a valuable resource for Spanish speakers who are looking for a job. The website is easy to use, and it offers a wide range of features that can help job seekers find the right job for them.
In this article, we will take a closer look at JobDirecto and discuss some of the benefits of using the website. We will also provide some tips on how to use JobDirecto to find the right job for you.
What is JobDirecto?
JobDirecto is a one-of-a-kind platform that caters to the unique needs of Spanish-speaking job seekers. Launched with the aim to bridge the gap between employers and job seekers, this powerful job search engine boasts an extensive database with over 1 million job listings in more than 20 Spanish-speaking countries. JobDirecto's commitment to providing a seamless and efficient job search experience has garnered it immense popularity and trust among job seekers in the Spanish-speaking community.
Why Choose JobDirecto for Your Job Search?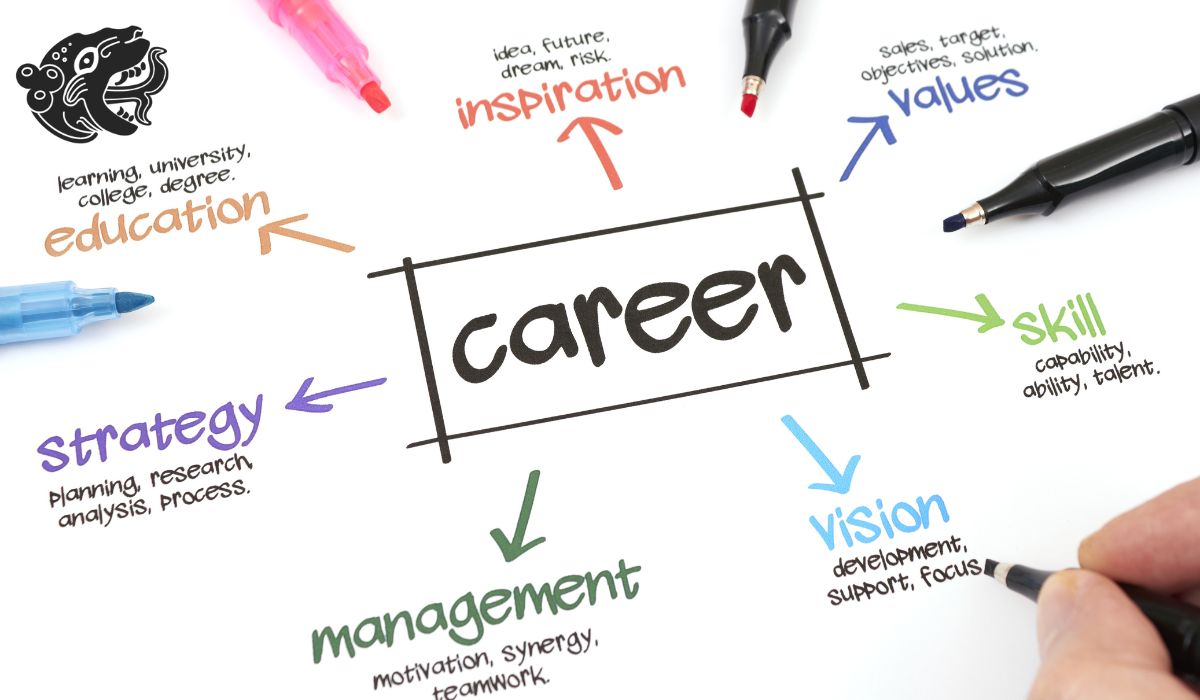 There are many reasons why you might want to use JobDirecto to search for jobs:
Many Job Opportunities: JobDirecto has over 1 million job listings in 20 Spanish-speaking countries. You'll have more chances to find the perfect job that matches your skills and dreams.
Easy to Use: Whether you're new or experienced, JobDirecto's user-friendly platform makes job hunting smooth. Finding job listings becomes a breeze for everyone.
Search by Location: JobDirecto focuses on Spanish-speaking job seekers. They offer localized job search options, so you can find jobs in your desired area.
Customize Your Search: Use advanced filters to narrow down your search. Pick your preferred industry, job title, and more for finding the right job.
Get Email Alerts: Don't miss new job postings! JobDirecto's email alerts notify you of exciting job opportunities that match your preferences.
It's Free: Best of all, JobDirecto is completely free to use. Explore job listings and their services without any cost, keeping your job search budget-friendly.
How to Use JobDirecto?
Using JobDirecto is a simple and easy process. Just follow these steps to make the most of this powerful job search engine:
1. Create an Account or Login With Facebook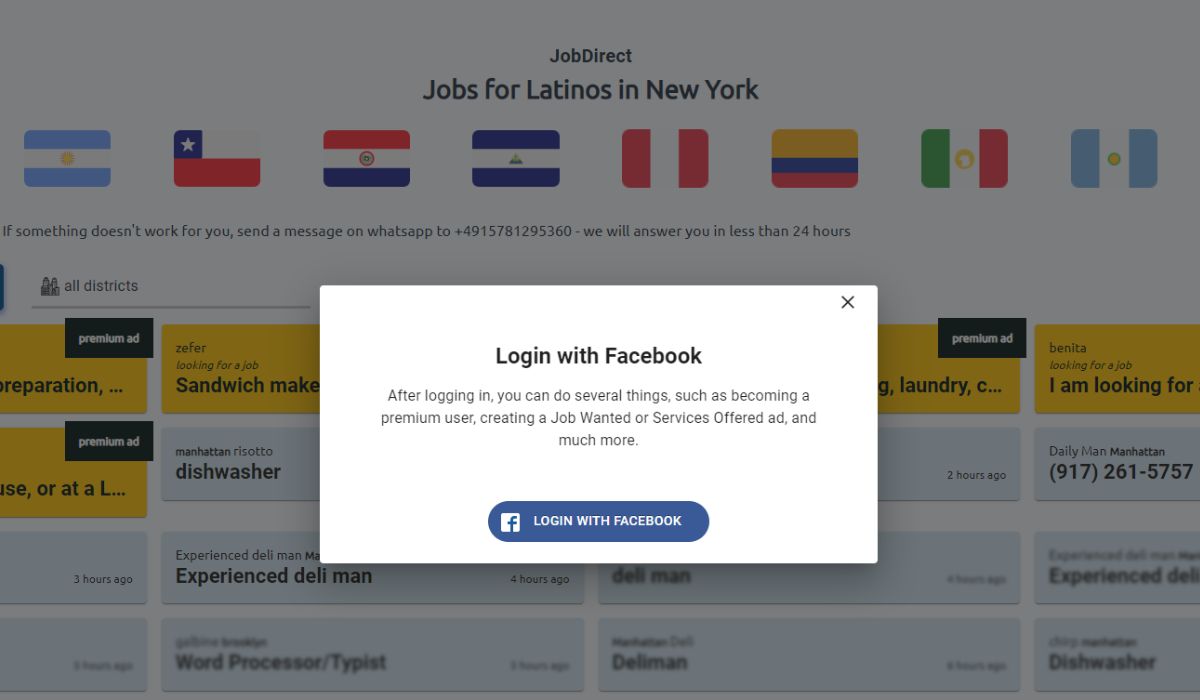 Sign up for a JobDirecto account by providing your email and making a secure password. This gives you access to all the features. Here is how you can create account:
Visit the JobDirecto website.
Click on the "Sign Up" or "Create Account" button.
Enter your email address and create a secure password.
Click on "Register" to create your JobDirecto account.
If you dont want to register on jobdirecto, than you can login through your facebook account.
2. Refine Your Search in Detail
Once logged in, start your job search using keywords, job titles, locations, or company names. The search bar lets you filter and get results based on what you want.
Use the search bar to enter keywords, job titles, locations, or company names related to the job you're looking for.
Use the advanced search filters to narrow down your search based on industry, experience level, and other specific criteria.
3. Stay Informed with JobDirecto Updates!
Stay Updated with JobDirecto for the Latest Job Opportunities and Career News!
Email Alerts: Sign up for email alerts to get job listings, industry trends, and career tips straight to your inbox.
Social Media: Follow JobDirecto on Facebook, Twitter, and LinkedIn for updates, job posts, and success stories.
Mobile App: Download the JobDirecto app for on-the-go updates and instant notifications.
Website: Check the JobDirecto website for news, jobs, and helpful resources. It's regularly updated.
Blog: Explore the blog for useful articles, career advice, and industry insights.
Community Forums: Join forums to connect with other job seekers, share experiences, and get advice.
Stay informed and motivated with JobDirecto's updates. They'll help you stay ahead in your job search and career growth in today's ever-changing job market.
4. Explore Jobs to Start Your Careers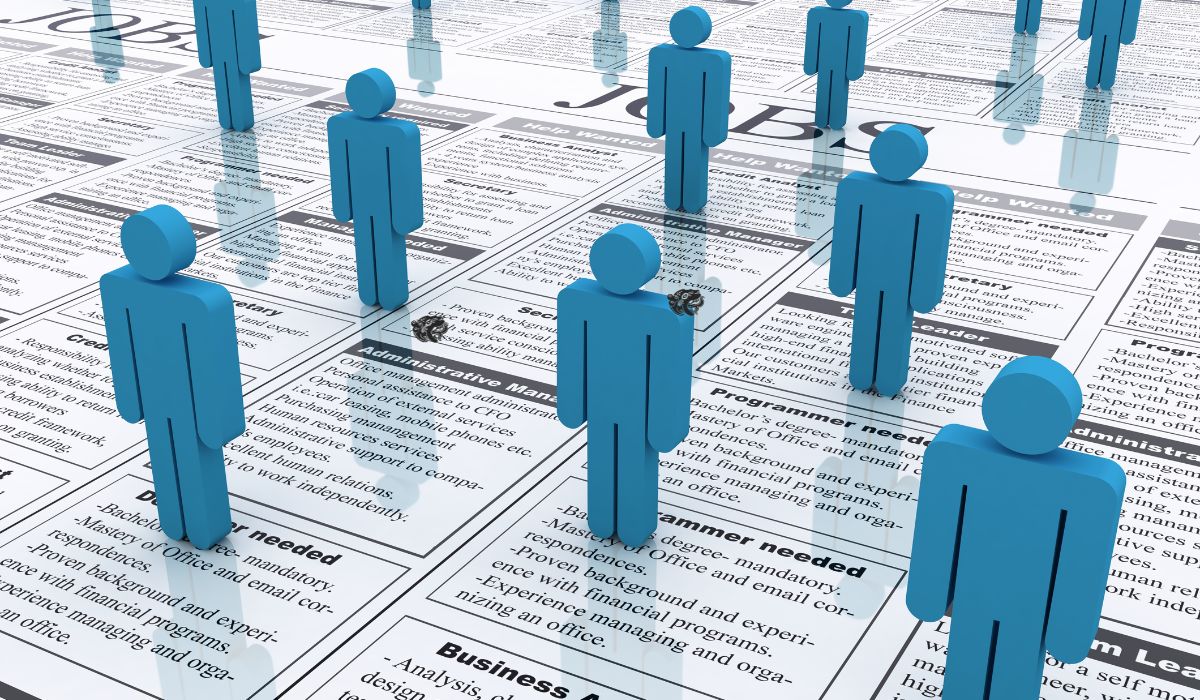 No matter if you're starting your career or looking for new challenges, JobDirecto has many job listings for Spanish speakers.
Here is how to explore jobs:
Search by Keyword: Type keywords for job title, industry, or skills. JobDirecto's search finds relevant job listings.
Refine Your Search: Use advanced filters to narrow down your search. Pick location, experience level, and more.
Browse Job Categories: Explore categories like technology, healthcare, finance, and more. See related job listings.
Check Featured Jobs: Look for special job listings that match your interests. They might lead to exciting opportunities.
Company Profiles: Learn about employers by checking their profiles. Find the best fit for your career goals.
Set Up Job Alerts: Get email notifications for new job postings that match your preferences.
Save Jobs for Later: Interested in a job? Save it in your JobDirecto account for easy access.
Explore jobs on JobDirecto and start your dream career journey. The platform's vast job opportunities and user-friendly interface make job hunting seamless and enjoyable.
5. Know About Companies
JobDirecto offers valuable insights into potential employers, allowing you to make informed decisions about your career. Knowing more about companies can help you find the right fit for your skills and aspirations. Here's how you can get to know companies with JobDirecto:
Explore detailed company profiles on JobDirecto. Learn about a company's background, mission, values, and culture. Understanding a company's values and work environment is essential in finding a workplace that aligns with your career goals.
Gain valuable insights from current and former employees through company reviews. Discover firsthand experiences and perspectives to assess the company's work culture and employee satisfaction.
Browse through the job listings of different companies on JobDirecto. Get an overview of the roles and positions they are hiring for, giving you a glimpse into their current needs and opportunities.
Keep an eye out for featured companies on JobDirecto. These companies may be prominent players in their respective industries, offering exciting career prospects.
JobDirecto may provide company rankings based on various factors such as employee satisfaction, diversity, and workplace culture. These rankings can be valuable in your decision-making process.
Engage with the JobDirecto community in forums and discussions. Connect with individuals who have experience with specific companies and gather insights from their perspectives.
How to Apply For Job via JobDirecto?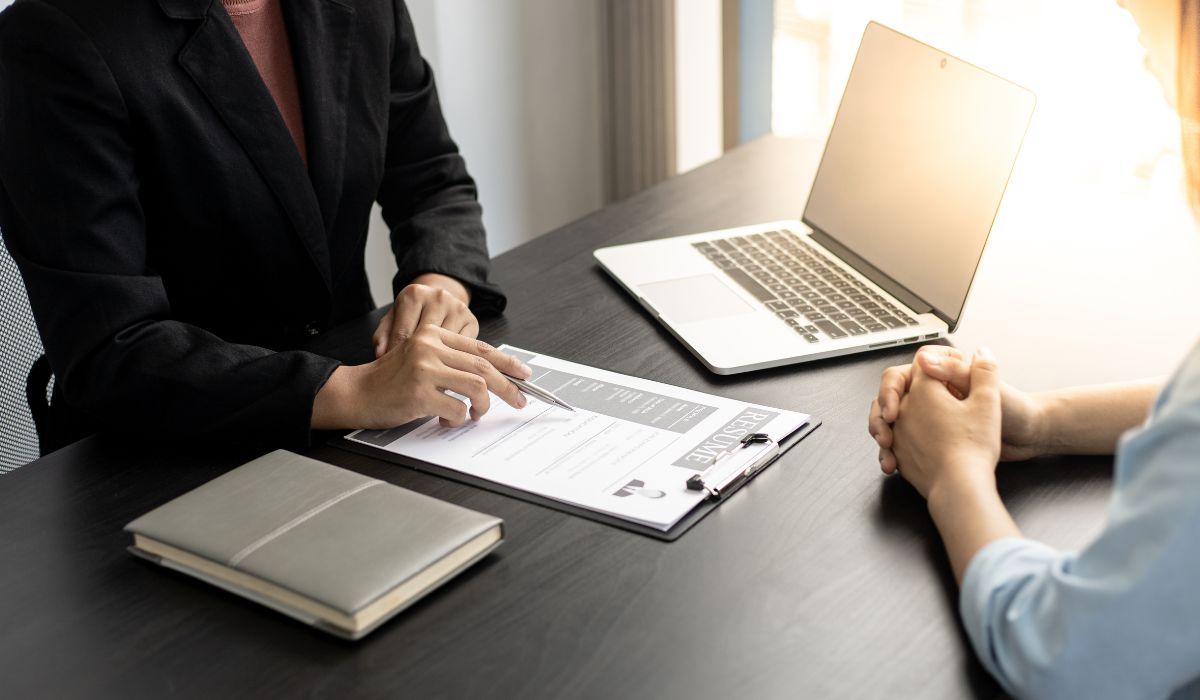 JobDirecto streamlines the job application process, making it easier than ever to apply for your dream job. Here's how you can apply easily with JobDirecto:
Login Your Profile: Loign in to JobDirecto account and add your education, work experience, skills, and any other relevant information that showcases your qualifications.
Upload Your Resume: Use JobDirecto's resume builder tool or upload your existing resume. A well-crafted resume will highlight your strengths and catch the attention of potential employers.
Browse Job Listings: Explore the vast database of job listings tailored to the Spanish-speaking world. Use search filters to find jobs that match your preferences and qualifications.
Read Job Descriptions: Click on a job title to view the complete job description. Pay attention to the requirements and responsibilities to ensure the job aligns with your career goals.
Apply with a Click: When you find the perfect job, simply click on the "Apply" button or via Poster contect detail. JobDirecto will guide you through the application process step-by-step.
Customize Your Cover Letter: Tailor your cover letter for each job application. A personalized cover letter can make your application stand out and demonstrate your genuine interest in the position.
Submit Your Application: Review your application to ensure all details are accurate and complete. Once you're satisfied, click "Submit" to send your application to the employer.
Track Your Applications: Keep track of your submitted applications within your JobDirecto account. This helps you stay organized and follow up on your job prospects.
By applying easily with JobDirecto, you can streamline your job search and increase your chances of landing your dream job in the Spanish-speaking world.
Build Your Perfect Resume with JobDirecto!
JobDirecto helps you make smart career choices by providing valuable information about potential employers. Here's how it works:
Explore detailed info about companies, including their background, mission, values, and culture. Find a workplace that aligns with your career goals.
Read reviews from current and former employees to understand the company's work culture and employee satisfaction.
Check out job listings from different companies to see their current opportunities and roles they're hiring for.
Keep an eye on top players in their industries with JobDirecto's featured companies. They may offer exciting career paths.
JobDirecto ranks companies based on factors like employee satisfaction and diversity, aiding your decision-making.
Connect with the JobDirecto community in forums and gather insights from experienced individuals at specific companies.
By using JobDirecto, you'll make informed career decisions and find the perfect employer for your professional aspirations.
Prepare confidently with JobDirecto's interview tools. You'll get helpful tips to do your best during interviews.
By following these easy steps, you can navigate the job search process efficiently and effectively with JobDirecto. Its user-friendly features and extensive database of job listings ensure you find the perfect job opportunity that suits your career goals.
Prepare for Success with JobDirecto's Interview Tips!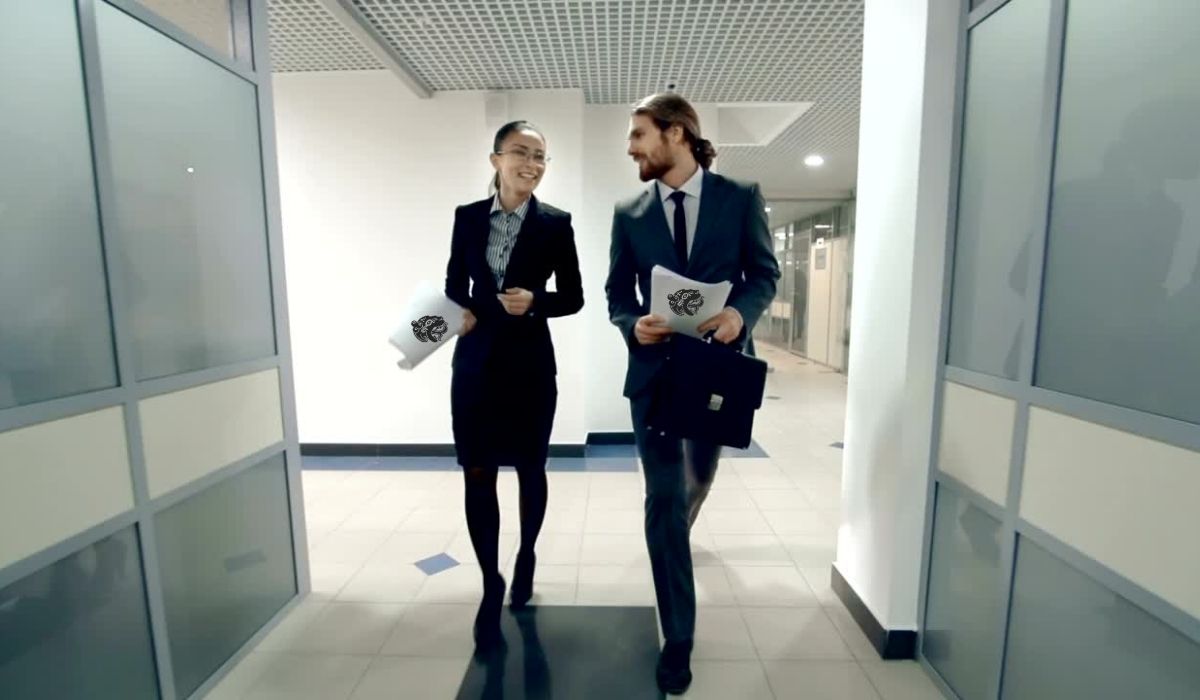 JobDirecto's expert guidance helps you feel confident and ready for interviews. Follow these valuable tips:
Know the company's background, values, and achievements. Understand their products/services and industry position.
Be ready to discuss your experiences, skills, and accomplishments. Share compelling anecdotes that highlight your abilities.
Prepare for common interview questions about strengths, weaknesses, and challenges.
Show interest by having thoughtful questions for the interviewer.
Wear appropriate attire that suits the company's dress code and job nature.
Be punctual, arriving 10-15 minutes before the interview.
Maintain eye contact, offer a firm handshake, and sit straight. Positive body language matters.
Emphasize how your skills fit the role and how you can contribute to the company.
 Let your genuine excitement for the job shine.
After the interview, send a thank-you email expressing your gratitude and interest in the position.
With JobDirecto's interview tips, you'll impress interviewers and boost your chances of landing the job you want.
In conclusion, JobDirecto stands out as a game-changer in the Spanish-speaking job market. It offers an inclusive and convenient platform for job seekers to connect with potential employers. With its vast job database, user-friendly interface, and helpful features, JobDirecto becomes the top choice for those seeking meaningful career opportunities in the Spanish-speaking world. Embrace the power of JobDirecto and set forth on a rewarding journey towards professional growth and success. Your dream career awaits with JobDirecto by your side.